I would like to thank all the people who have helped in one

           way or another to make this site possible.

It was a long way from start

to finish .

Are they ever

FINISHED ??

Listen toTop aTop fuel burn off

There is not any sound FINER !

This photo was taken at Paint & Performance Svr. Ctr.

Look at the photo and you can see where 6in was added to the front fenders and cab.

Looking at the bedside front you can tell 6in was removed at the front.And below the cab doors and front fenders the lower areas were removed to give it a lower stance but the top has not been chopped. You would have to know what a Luv Truck looks like to see all the modifications.

This is the first picture I took with my new digital camera.

The motor here is a  BBC 427+.030 = 431ci it is a stock block & crank with Dart 360 heads.

The blower is a BDS 871 stage 4 using a Enderle Birdcatcher on alcohol fuel.

The transmission & convertor was manufactured in house at Paint & Performance as well as the ZOOMIE type headers.



431 with 22% Nitro left the line smoking the tires.

Chassis wasn't adjusted for that much horsepower at that time but man it felt GOOD.




Video's  of  some Bad Wrecks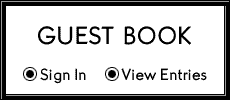 New extended outer wheel tubs

Check other pages to see newest changes.

Current 1/8 mile times are in the low 4.43's @ 163 mph. Now with a SSi 14:71 high helix blower and bigger tires it should be quicker.