I would like to thank the people that helped with this project .

They know who they are and I hope they know how much they are appreciated.

Paint & Performance Svr.Ctr.

After working at the house part time for 10 years and going full time at the house for 2 years I decided to start a real business.

On 9/30/82 I stepped out in faith and bought (yes bought) an old building about 2 miles from the house.That way my regular customers would still be with me. Boy did I need them now.

I had to do lots of fixing up. There was no concrete to start with and it took 2 years to afford it.It was hard to  push a vehicle around in the gravel.

Qualifications: Master ASE Certified in Automobile,Truck and Paint & Body.

Alston Race Car Engineering schooling in Sacramento,California

Proficient in all types of welding & machinery                          

Equipment : Craftsman Lathe,Enco milling machine,Enco 52in shear,Tennsmith 48in Box Pan sheet metal brake,Mittler Brothers bead roller with attachments to do almost anything to a piece of metal.

It would be hard to list the many other speciality tools.

but a shop that is a complete Auto Repair,Paint & Body,&

Race Car Fabricator has a very large assortment of air & electricaly operated tools.

Least we forget the hand & speciality tool to build the transmission,& engines in house that go hand in hand with all the other repairs needed to make a full service shop.

Here are several Race Cars being worked on at one time. Three Chassis cars & the Luv truck that my son won 3rd in the Cedar Creek yearly points program his first year racing. They then run the top 16 cars again for the seasonal points champion & he won it. Not bad for his first year.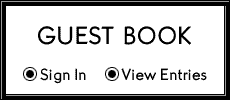 Vehicles that kept me in the need for speed  !!!!